Investment
Standard portrait sessions include print credit. This means that when you come back in to view your images, you'll get that print credit taken off your order total. All digitals and prints are purchased seperately.
Digitals
Digitals are sold in small and large size. Small size means they can be printed up to 8x10. Large is full size and can be printed from wallets to poster size.
Wall art, prints and albums are very important to me. Depending on how much you spend, digitals may be half price or free.
When buying digitals, we sell them in groups. You can buy a single one, 5, 10, 20 or up to 40. There may be some package deals with digitals and wall art or albums available when you come in to order.
A la Carte
This pricing is a la carte. However, when you come into the studio, there may be package deals that give you an awesome deal and savings.
A digital copy of this guide is typically attached to our initial emails back to you. We also have hard copies available in studio.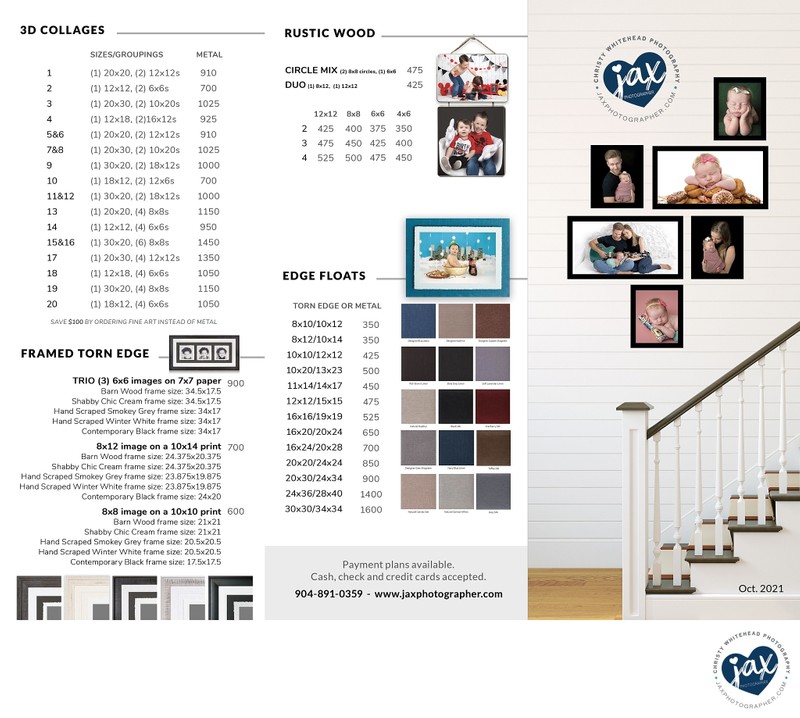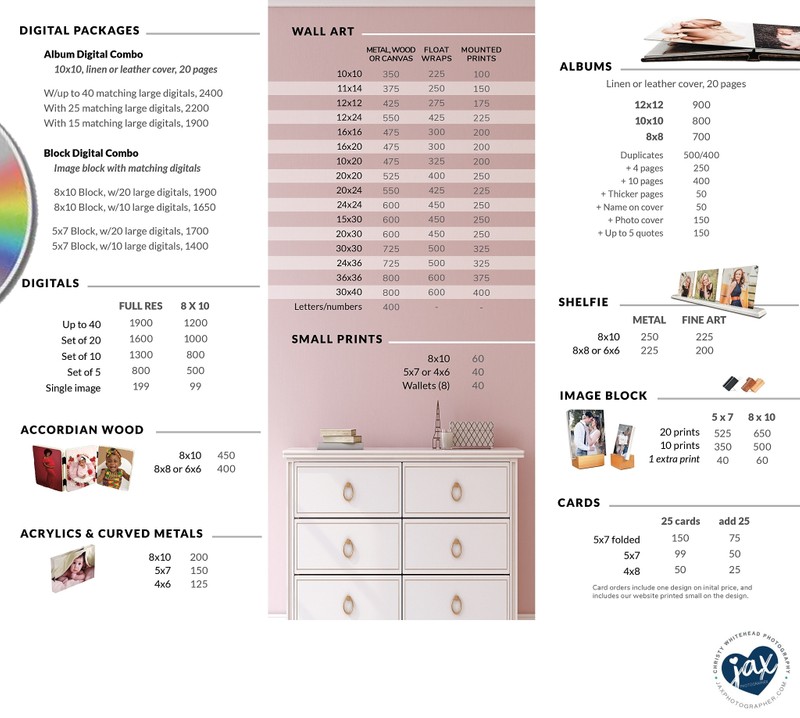 Other Questions
If you have any other questions, check the FAQ page. If you still have questions, feel free to reach out.