Why Should you Hire us for Your Headshots?
1-Personal service, based on your company's needs and requirements.
2-Attention to detail.
3-Locally owned company with excellent ratings.
4-Airbrushing per your specifications...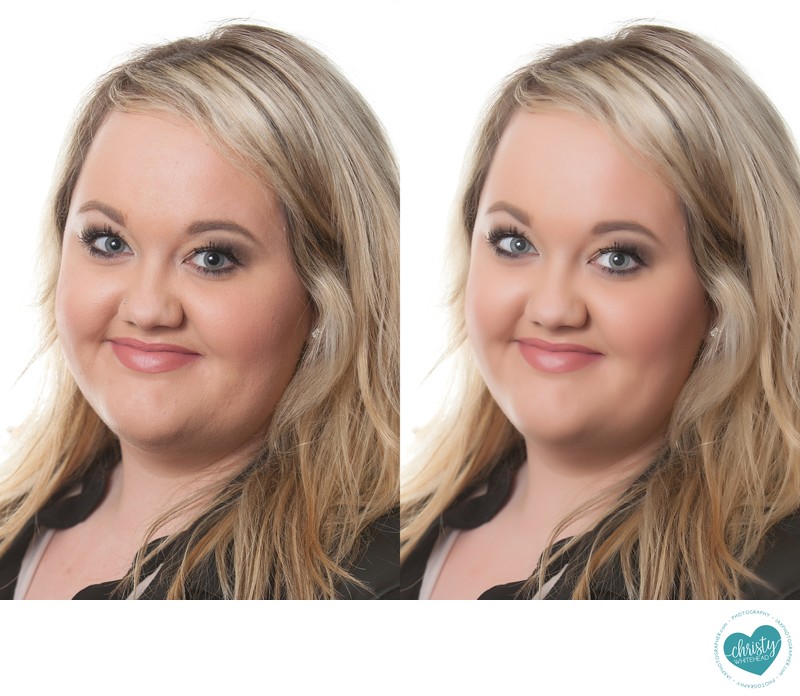 All of our clients typically want some sort of airbrushing, whether it's standard skin smoothing to lighten imperfections and remove blemishes to digital manipulation/weight loss and background removal.
Headshots and Marketing Materials
In the corporate world, your marketing material (from business cards to websites to brochures to image quality) is often your first chance to make a great impression. Which is why we specialize in helping clients put your companies best face forward from headshots and product photography to corporate events and custom designed marketing materials.
Some of our recent clients:

Headshots
In the studio or on location Christy Whitehead Photography can photograph, retouch and create headshots for individuals and large corporations.
Many people say "headshot" because it's just like a generic term, but a lot of times people really want a full body or half body shot. For many people it's really an image that helps their branding--it's a branding image.
Executive Portraits
Need something a little more than just a standard head shot? We can do full body, waist up or a mixture of styles. Christy can photograph you with colored backdrops, outside, or in your office to create a cohesive brand and look for your company.
Not sure what to wear? What background? What props? Ask for a free consultation, we'll help you style the session to match your brand and image.


For specific rates, and further details please contact us with details about your project.
Christy Whitehead Photography christy@jaxphotographer.com Jacksonville, Fl