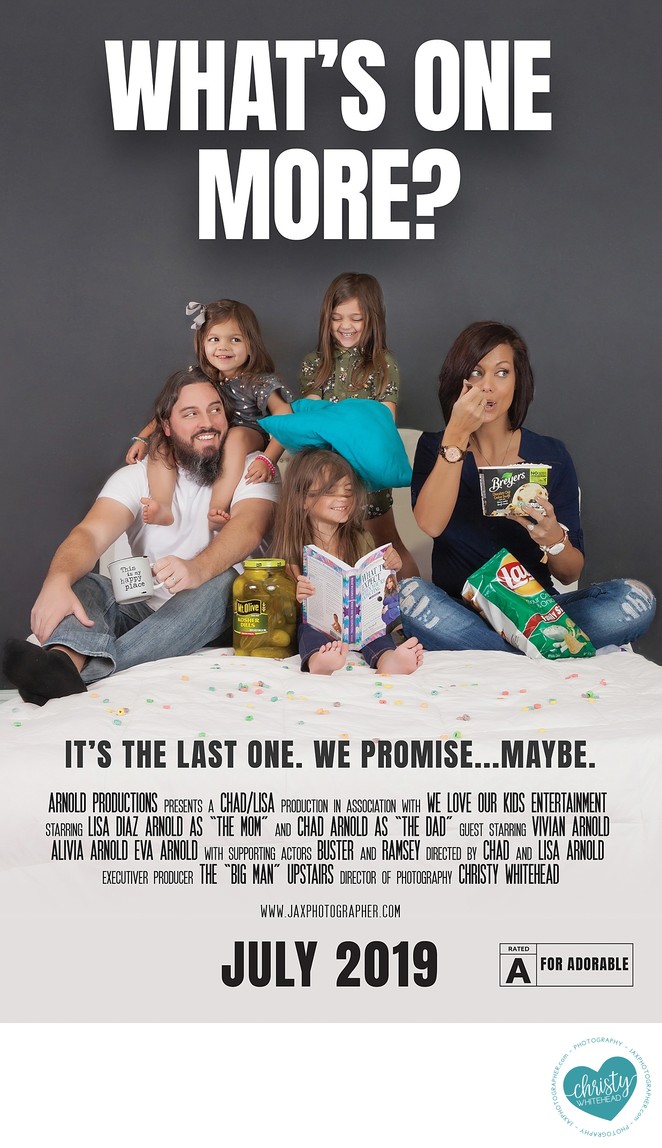 Pregnancy Announcement Photo Shoot
These are mini sessions designed to create 1-3 quick images for you to tell all your friends and family about your pregnancy.
Send us your ideas and let us know what you are thinking.
With the pregnancy announcement above, the mom sent us in some movie posters she had seen with a similar feel. We set up a bed in the studio and she brought in her family with the food props and we made a mess. This photo probably has four head swaps so that we could get the perfect look that mom envisioned.
Mom sent us the text she wanted and we sent it to our designers to create the poster they requested. Our design team sent back two options and this was the one mom ultimately used. We had it sized to 11x7 so that mom could print it like a mini poster and surprise the family.
Most times these pregnancy announcements just need 1-2 photos to get the job done. We can price these packages for you JUST the announcement session or do a special offer if you would like to do one of our Watch Me Grow Packages as well.